Scenes from the fiber exhbit opening august 31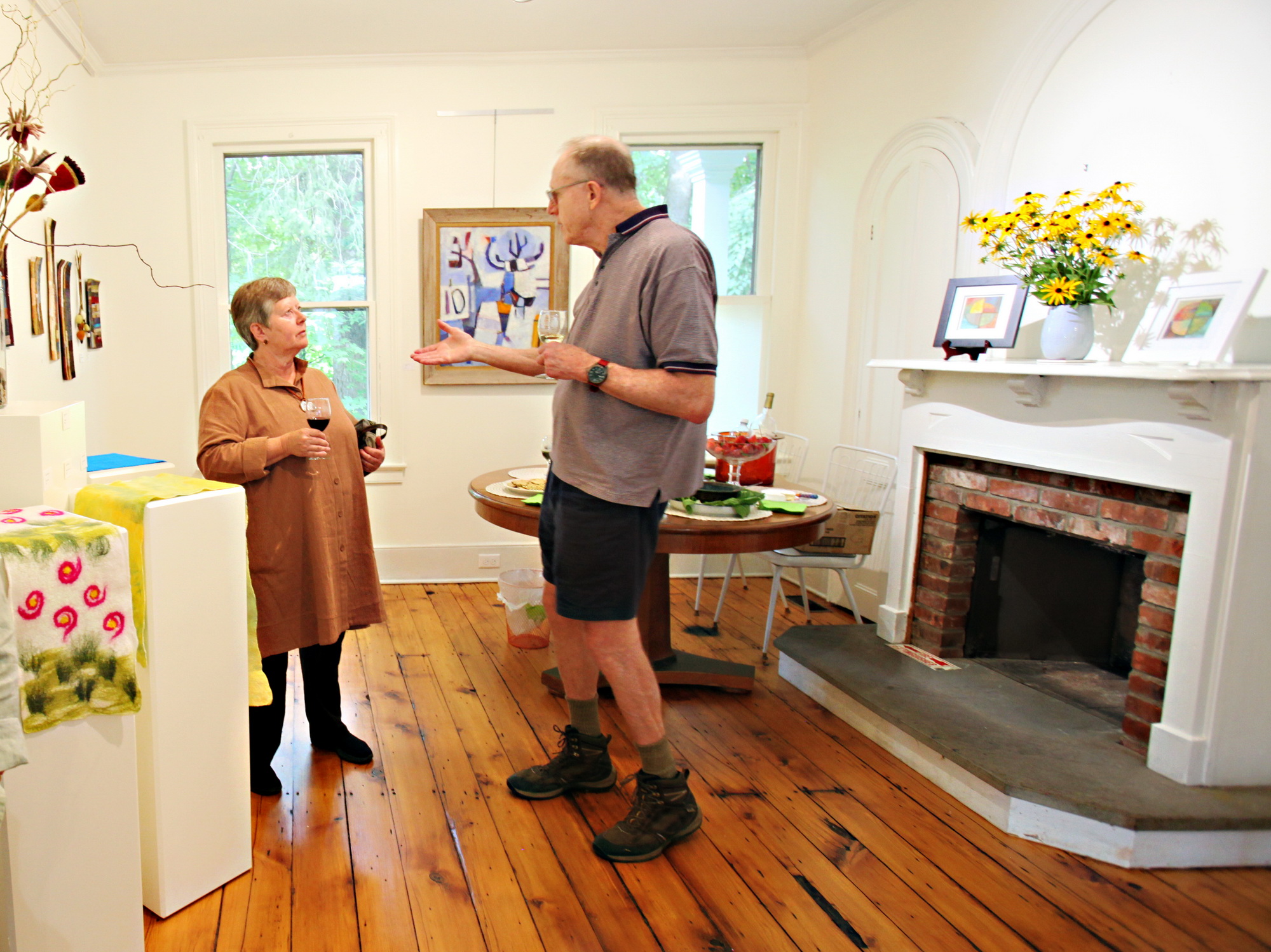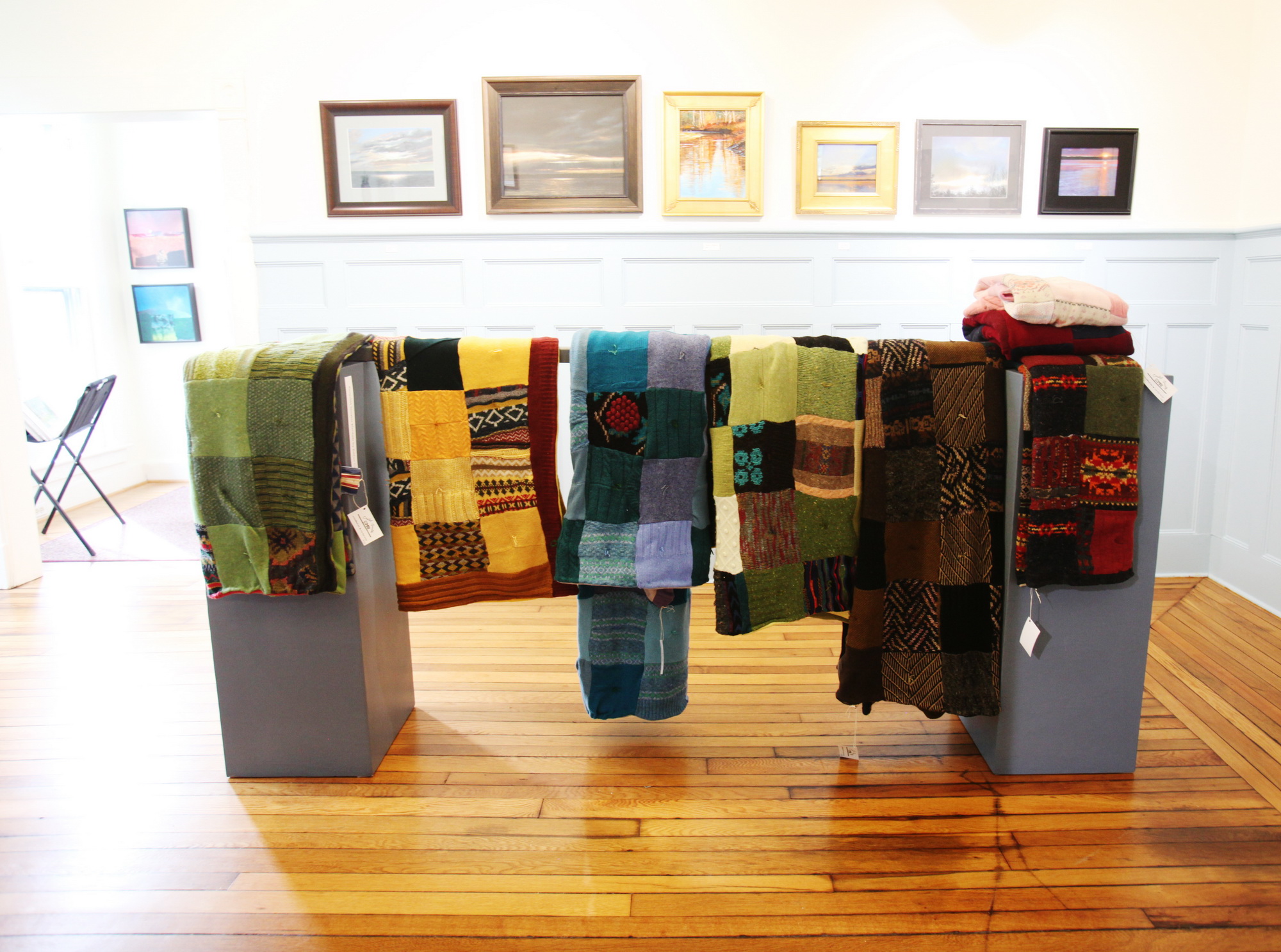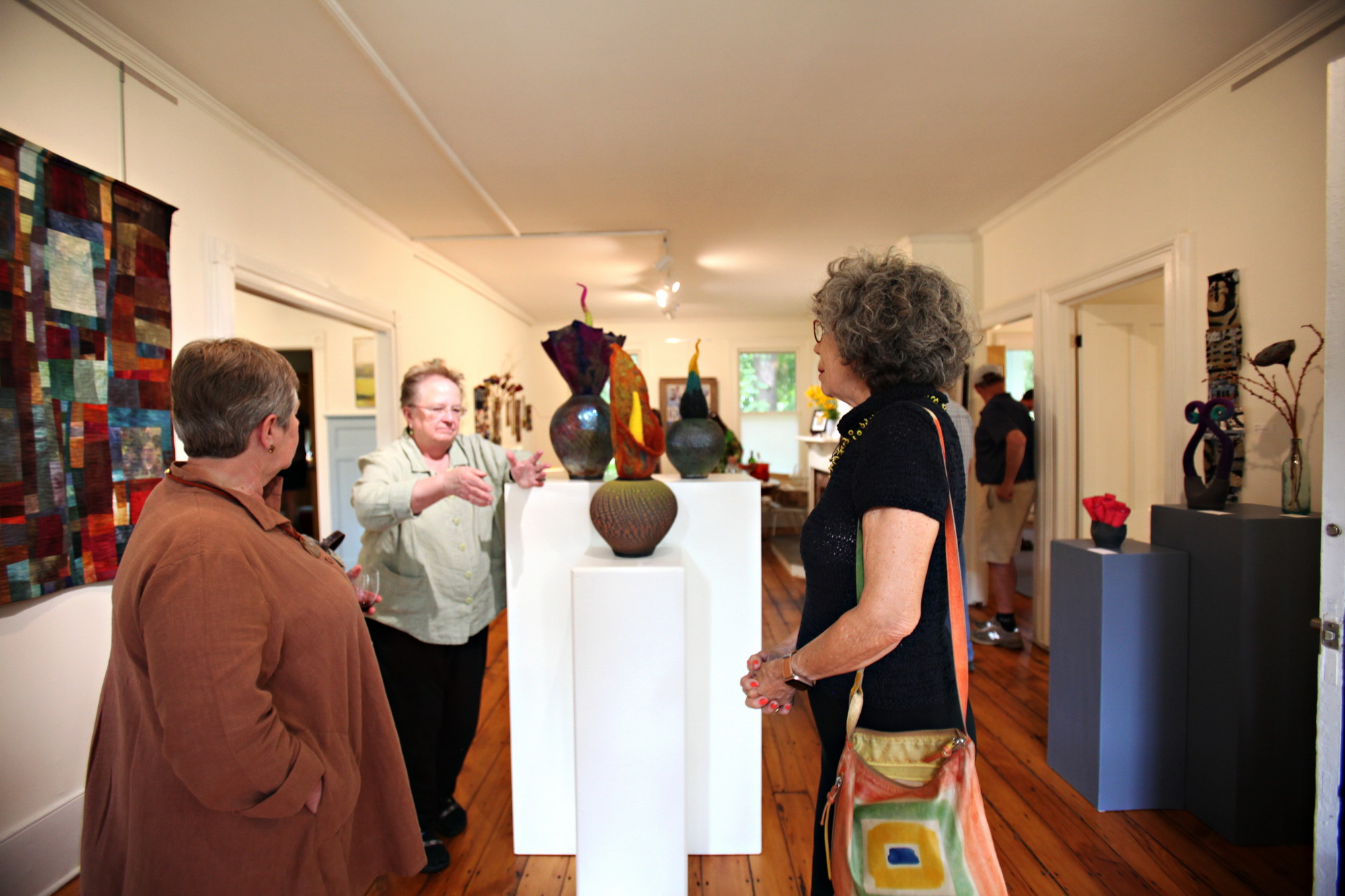 The Remarkable Among Us opened on August 10th to an enthusiastic audience that filled the rooms of the Butternut Gallery. The exhibit featured 15 women from Susquehanna County, 15 writers and 3 photographers.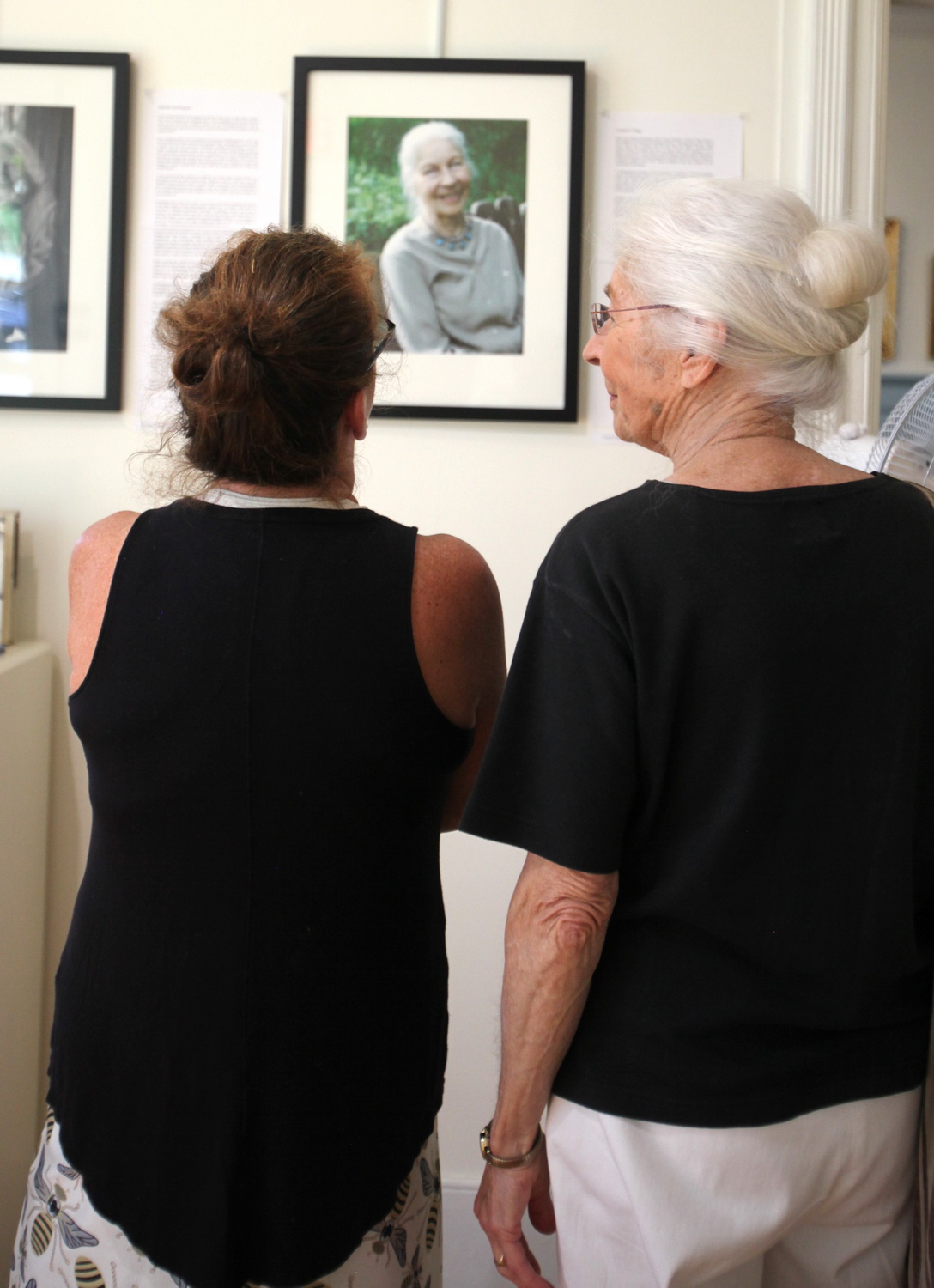 The Remarkable Among Us exhibit owes thanks to many people!
We are, of course, indebted to those women who we chose to honor for being themselves and being such a significant and delightful force within our county on so many, many levels. Paring the list down to 15 was difficult, as nearly every woman we know has contributed something of themselves - something of value, to the lives of those they touch and the endeavors they pursue.
But choose we did, and then…
the photographers: Lesli VanZanbergen, Kathryn LeSoine and Rachael Ely Van Tassel readily agreed to undertake the project – it was no doubt more than they expected but they still accepted the challenge and arranged to photograph each woman either at their studios or at the subjects' homes. This required a certain amount of communication, travel and scheduling, not to mention their unique talent in capturing everyone so truthfully. Rachael Ely VanTassel we asked quite specifically to photograph her grandmother and that photo, with the help of Eric (her professional photographer husband), stands with the others as a loving and respectful tribute to someone dear.
Rachael also wrote about her grandmother, which brings us to the other fifteen people to thank … the other writers: Gina Mowry, Barbara Brooks, Kai O'Conner, Kathleen Harwood, Mary Ann Cornell, Mary Woestman, Vanessa La Rae, Rodrica Tilley, Helene De Rade Campbell, Elliot Ross, Emily Rancier, Susan Gere, Meg White, Cindy Lewis and Mary Stasko. Not everyone was immediately comfortable with the task but all were delighted to be asked and it shows because the writings are wonderful tributes to family and friends.
Thank you to everyone. Butternut Gallery & Second Story Books is indebted to all of you for creating such a delightful exhibit.
The Remarkable Among Us
featured artists for july:
ellen jamiolkowski— pottery
Carrie Tornatore — paintings
Focus Exhibit
Congratulations to the two winners of the people's choice award:
Elizabeth fulton & amy hsiao
scenes from the dedication of the
Welden Gallery
For more information visit www.butternutgallery.com.